Product Detail :
Range of specially modified 1:2 metal complex and other dyes with an excellent compatibility to reach high fastness levels.
The fields of applications are WO, SE, PA and PA/WO, PA/CV, PES/WO blends in loose stock, slubbing yarn and piece good.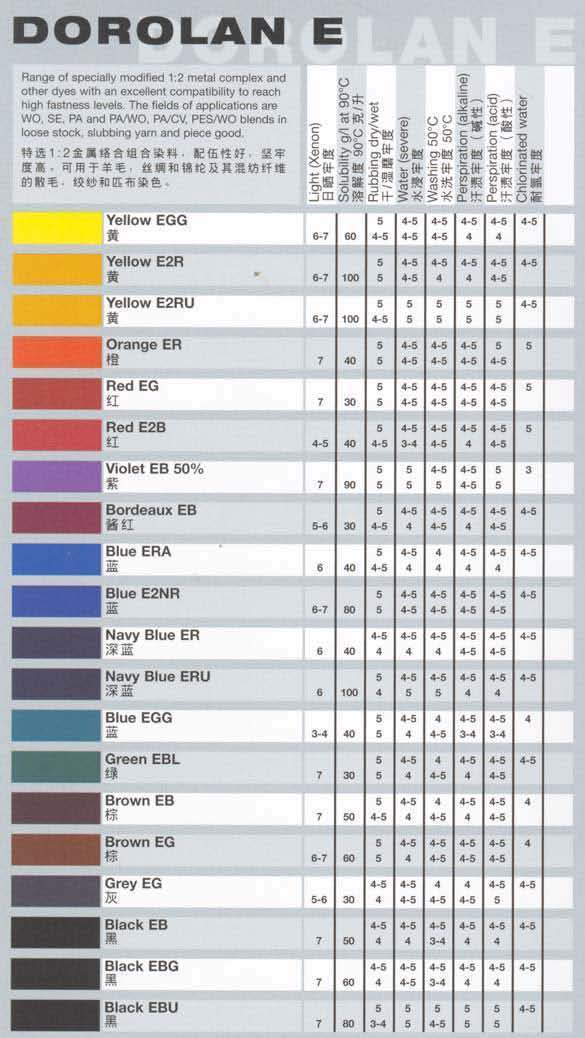 Other Product In Group
"สีย้อมผ้า Dyestuffs (5)"