Product Detail :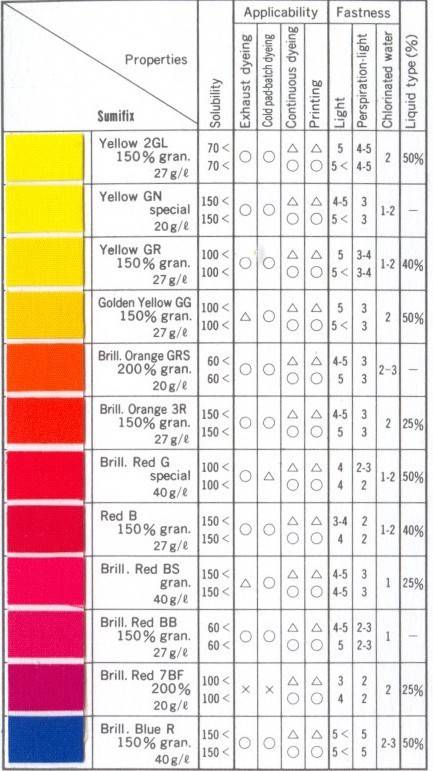 Sumifix dyes are reactive dyes of Sumitomo Chemical Co.,ltd. for cellulosic fibers, applicable to exhaust dyeing, continuous dyeing, printing etc.
Sumifix dyes are vinylsufone reactive dyes, some of which are suitable for exhaust dyeing with good wash-off property.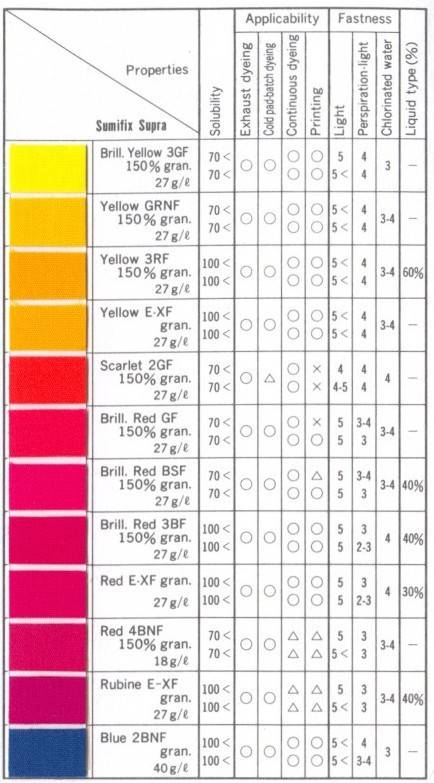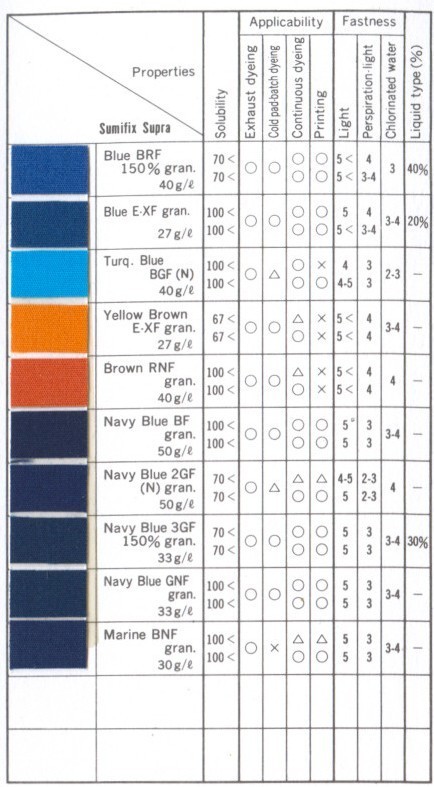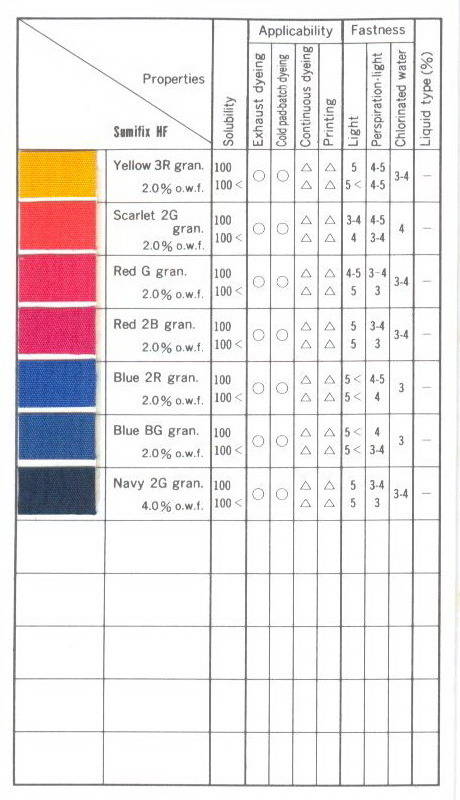 Sumifix HF dyes are new reactive dyes for exhaust dyeing, developed under the concept of cost saving and environmentally friendly
Other Product In Group
"สีย้อมผ้า Dyestuffs (5)"